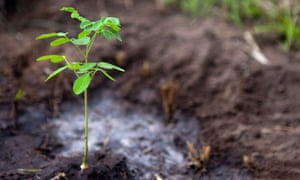 How are we maintaining our eco commitment?
We are immensely proud of our eco commitment. Just under a year ago, we made the conscious decision as a business that we needed to introduce measures to be more sustainable. Due to the sheer number of miles that we drive as a business, as a direct result we emit gases harmful to the planet. That's a given.
So we made the decision to partner with a leading agency to give back.
Each month our partnered agency plants a minimum of four trees on our behalf. There are various projects across Europe that we are involved in, and so far we have planted 50 trees this year.
Our most recent 'plant' was along the coastline of Western Ireland, covering an area of recent deforestation. Hopefully as a result of our trees planted, our agency can build a 60-hectare native woodland that will create a nucleus of wildlife in an area that, until recently, was abandoned agricultural land.
You can learn more about our ongoing project here
As we continue to provide our services to the public and various companies within the private sector that are still bravely operating, we are proud that as a result of our hard work here in the UK, trees can be continued to be planted in Ireland as a lasting legacy of AA2B Couriers.
In addition to the trees planted in Western Ireland, we have also been involved in projects throughout Europe. These are:
Southern Carpathian Mountain Range (Romania)
Scottish Highlands (Scotland)
Foroais (Western Ireland)
For more information on our various eco projects or to learn more about our wide range of services, please visit our Contact Us page and one of our friendly team will provide you with the information you need
AA2B Couriers Ltd
Tel: 01204 298203
Email: enquiries@aa2bcouriers.co.uk